Quality Design – Build
General Contractor
100% of projects is on budget
Long-term assistance even after warranty and maintenance
Get a factory construction quotation
We will respond and contact you as soon as possible.
HOW TO MAKE A FACTORY CONSTRUCTION QUOTATION
HOW TO MAKE A FACTORY
CONSTRUCTION QUOTATION
Advise on suitable investment plans
Investment consulting is the first and very important stage, especially for foreign investors who come and construct factory in Vietnam for the first time. During this period, DELCO research on investor needs, factory requirements as well as industry standards, product characteristics, etc. With experience in industrial construction, DELCO can give detailed consultation for investors.
FACTORY DESIGN – BUILD
Accompanying investors to build high-quality factories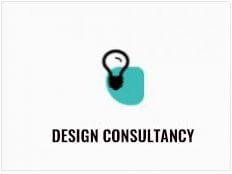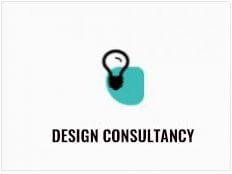 Accompanying investors to build high-quality factories
Mr. Park Jae Young
HAEM VINA Factory
Mr. Fabio
European Sports Protective Gear Factory

Mr. Pan Chun Wei
Power Plus Technology Factory

Thank you for the significant contributions to the construction of GS Vietnam's factories in Vinh Phuc Province and Binh Duong Province. After the handover periods where the 2 factories had been put into stable operations, I am quite satisfied with the quality of your design-build construction works. Your design solutions such as the 2-storey factory had helped us a lot in the optimizing of available space and expanding our production in this period. Besides that, the smart system that DELCO had implemented were effective and consistent with the production requirements of GS Vietnam, plus also greatly support us in the management and operations.
Even when giving not so specific information about the specification requirements, DELCO helped us a lot to develop a good solution, understand what were our needs. They were thinking as they are the customers, not a supplier. Working with DELCO team is quite easy. All DELCO team members are always available to talk about every kind of problems we're facing. And I really appreciate the flexibility in their approach. Even sometimes our target is changing, so changes in the factory construction plan are inevitable, but DELCO were very supportive to change and adjust the project, they support us 100%.
DELCO handles the job very quickly compared to other companies. At the same time, when problems arise, the company also quickly prepares a solution. In addition, in cases where we do not understand the construction situation, DELCO also provides support so that we can understand the problem, which helps a lot in our work. Most foreign companies have the opinion that Vietnamese companies have a slower construction speed than Korean companies. We had the same thought at first. However, in the process of working with DELCO, I found that DELCO has a reciprocal speed, very fast processing to ensure the commitment to the construction deadline. The same is true of HAEM VINA's project, DELCO has complied with the project deadline as committed, so I am very satisfied.
I have worked with Delco three times since coming to Vietnam. From the factory in Quang Minh to the factory in Bac Ninh today, I basically feel very satisfied when cooperating. The progress of the entire Delco project follows our schedule. Therefore, every time working with Delco, I feel satisfied, and the projects are carried out according to the quality that we originally requested.
FREQUENTLY ASKED QUESTIONS