According to FDI companies in Vietnam, Vietnam is considered one of the top investment destinations in the world.
FDI inflows into Vietnam have reached the highest level in the past 5 years.

Vietnam FDI attraction in months in 2023
According to the Foreign Investment Agency, in the first 9 months of the year, FDI attraction in Vietnam reached nearly $20.21 billion, a 7.7% increase compared to the same period last year. The realized investment capital of FDI projects reached over $15.9 billion, the highest in the period 2018-2023.

The countries with the most FDI investment in Vietnam
Traditional investors such as Singapore, China, Japan, South Korea, Hong Kong, and Taiwan (China) account for 78.8% of total national investment capital. Among them, Singapore leads the pack with a total investment capital of exceeding $3.98 billion, followed by China in second place with $2.92 billion, and Japan in third place with the registered investment capital of nearly $2.9 billion.
Provinces and cities attracting FDI in Vietnam

SK Group (Korea) in Investment Registration Certificate handover ceremony for ECOVANCE high-tech biodegradable material factory project with total investment capital of $500 million into DEEP C Industrial Zone in Hai Phong.
As of September 22, 2023, Hai Phong has attracted nearly $3 billion of FDI into industrial parks and economic zones, making it the leading locality for FDI in Vietnam. Mr. Woncheo Park, CEO of SKC (Under SK Group – the second largest conglomerate in South Korea) stated: "Hai Phong is one of the cities with the most modern infrastructure and good investment attraction. We will continue to call for more South Korean businesses to invest in Hai Phong."
Hanoi, the second-ranked locality in terms of attracting FDI, recorded a total registered investment capital of nearly $2.53 billion in the first 9 months of 2023, an increase of 2.46 times over the same period in 2022. As the capital of Vietnam, Hanoi is highly regarded by investors due to its sustainable socio-economic development, abundant and high-quality workforce.
Ho Chi Minh City, ranking third nationwide, attracted over $1.955 billion in total registered investment capital. The city is adding the planning of two new industrial zones with a total area of 668 hectares and a project to the development of industrial parks and export processing zones by 2030 with a vision to 2045. The city also expects to have an additional supply of large-scale industrial zones and high-tech parks in the near future.

Read more: The advantages of Hai Phong to attract FDI investors and factory constructions
Bac Giang with the total registered capital of $1.763 billion ranks fourth nationwide in attracting FDI. In addition to its advantageous geographical location, Bac Giang has implemented innovative and determined policies to attract investment such as: establishing task forces to attract large corporations, focusing on land clearance, creating a clean land fund to support investors in promptly implementing projects, etc. Bac Giang has become a destination for large technology companies such as Foxconn, Luxshare,… and green projects from Yadea Group that manufactures and assembles electric motorcycles or Fulian Technology manufacturing Electronic components…
Ranked fifth in the country, Binh Duong has attracted over $1.382 billion in foreign investment capital by September 2023. The province's advantages are modern and complete industrial park infrastructure, dedicated support in administrative procedures and legal regulations, and a dynamic investment environment. Japan is the second largest investor in Binh Duong, with over 300 active businesses, including well-known brands such as Panasonic, Toshiba, Tokyu, Aeon Mall, and GS Battery, etc.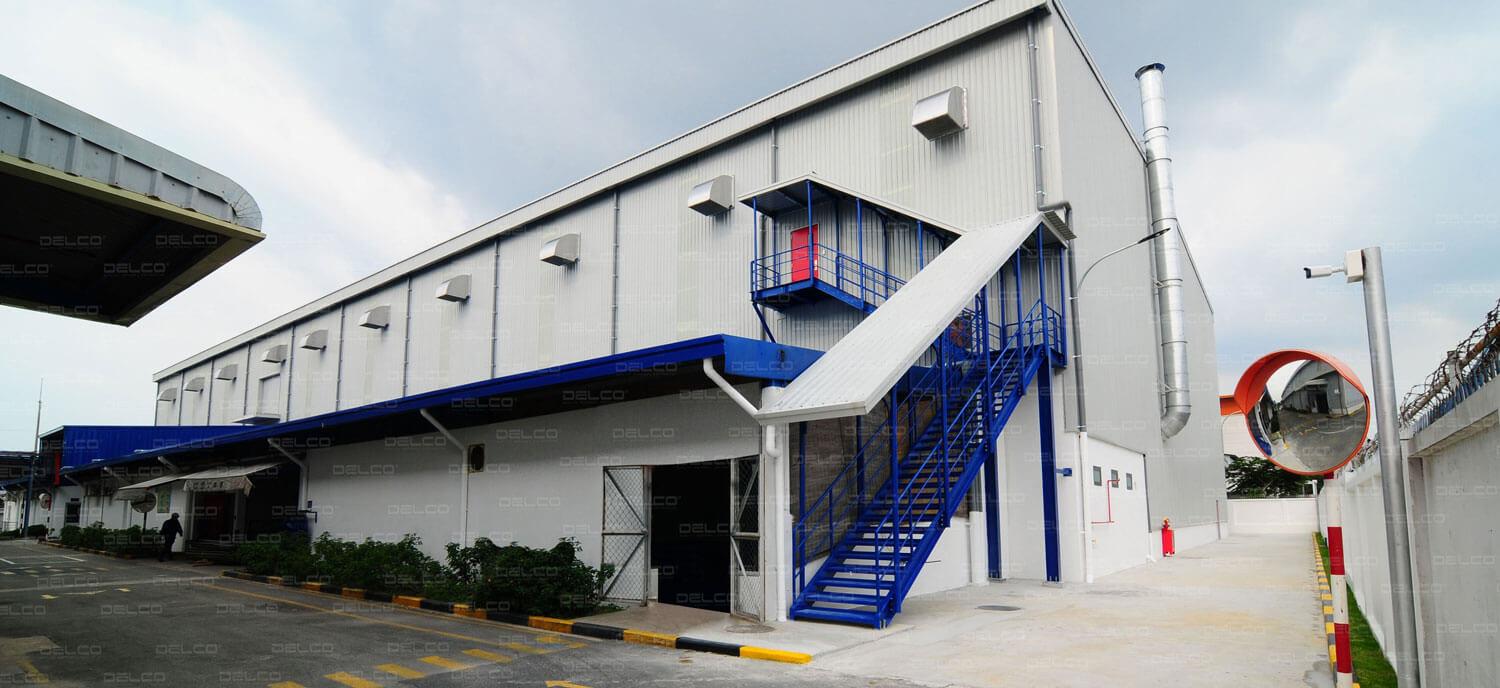 The second factory of GS Battery – phase II, designed and constructed by Delco as the Contractor – in Binh Duong
Nghe An, with its favorable geographical location and increasingly synchronized infrastructure, has been highly regarded by many businesses. This province has risen to the 6th position out of 63 provinces and cities in terms of attracting FDI in Vietnam. In the first 9 months of 2023, Nghe An attracted over $1.272 billion in new and additional capital, including major projects such as Foxconn (Singapore) with the total investment of $100 million and Runergy PV Technology (Thailand) with the total investment of over $400 million;

Foreign investors have confidence in Vietnam's potential

As stated in the update report on Vietnam's macroeconomics released by the World Bank on October 17, the commitment and disbursement of FDI capital have both reached high levels, amounting to $20.2 billion and $15.9 billion respectively in the first 9 months of 2023. This reflects the confidence of foreign investors in Vietnam's potential. Leading global corporations from the United States and South Korea, such as Intel, Samsung, and Amkor, are also planning to invest hundreds of millions to billions USD in building factories, expanding production and assembling in Vietnam.

Electronic circuits assembly and testing factory of Intel Products Vietnam Co., Ltd.
According to economic expert Dr. Nguyen Minh Phong, Vietnam has many prospects and advantages in attracting FDI due to fundamental factors such as: political stability, geographical location, infrastructure, attractive incentive policies, and high growth rates. Vietnam also has a rapidly growing population and an improving quality of labor force. In particular, after the visit of US President Joe Biden to Vietnam from September 10-11, 2023, there have been more positive signals for attracting FDI in Vietnam.
Source: VnEconomy, Government News
Read more: Basic salary in Vietnam and actual compensation issues that investors need to know (updated 2023)
Readmore: The Process and Procedures for setting up a factory in Vietnam for FDI Investor – updated for 2023
Share