QCVN 06: 2020 / BXD – Vietnam Building Code on Fire Safety of Buildings issued by the Ministry of Construction in April 2020, take effect from July 1, 2020 with many new regulations, solving problems update of old code.
Acceptance of fire-fighting system at DELCO site
Shortcomings of the QCVN 06:2010 code
QCVN 06: 2010 / BXD issued in 2010, after 10 years of application and basically met the fire safety for buildings, however there are still many shortcomings in the application:
– The standard only applies to houses with under 25 floors (75m), for houses with 1 basement while "skyscrapers" are increasing in Vietnam.
– It is required that buildings with a height of more than 28m must have unsmoked staircases type N1. This regulation is difficult to apply because the type of escape ladder depends on technical and architectural factors, it cannot be rigid in choosing.
– This code still have many unclear issues, lack of many contents on fire fighting water supply, fire-resistant suspended ceilings, …
Key points of QCVN 06:2020
QCVN 06: 2020 / BXD takes effect from July 2020, clarifies some contents that are not included in the old code, and solves many problems in the process of applying:
– QCVN 06: 2020 / BXD has added regulations to apply for buildings up to 150 m high, equivalent to 40 floors and houses with 2-3 basements. Industrial buildings (factories, warehouses) are also covered by the regulation.
– The Regulation has added a chapter on fire fighting water supply and contents related to firefighting lifts and clarified technical regulations, management regulations and responsibilities of individuals and organizations.
– Houses or constructions used for production in group F5.1 and F5.2 (also known as industrial buildings), which are required to have no more than 1 basement.
– In addition to the general regulations, Section A.1 of Appendix A also adds fire safety regulations for specific groups of Industrial Buildings:

+ Designing document and technical documents of buildings, structures, elements and building materials should clearly state their fire specifications in accordance with this Code.
+ The choice of structure and materials for the warehouse floor should  be considered relevant factors to ensure the prevention of dust generation, take appropriate measures to prevent electrostatic contamination and not generate spark fire upon impact.
+ Warehouse must be isolated from other part of industrial buildings.  Warehouse with the same fire hazard level must be separated by partitions, the requirements for those partitions must be clearly stated in the technology description of the project.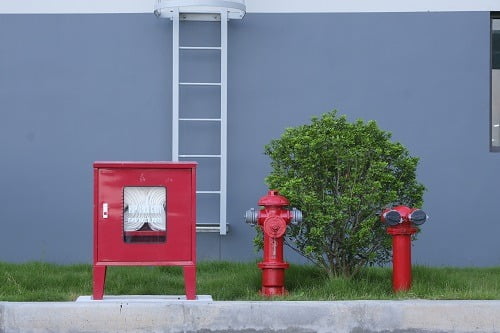 Enterprises should understand these new regulations in order to properly apply, ensure the safety of users' lives, and minimize waste in construction investment.
Source: Electronic Newspaper of the Ministry of Construction on 23/04/2020
Share