On the morning of September 11, 2020, at GS Binh Duong Battery Factory solemnly held the grand opening ceremony for the expanded factory of GS factory No. 2 – VSIP Industrial Park, Binh Duong. DELCO is pleased to be the Design and Build contractor of the project.
After 7 months of construction, on September 11, 2020, Delco officially handed over the project and put into operation for the 3,000 square meter workshop and other ancillary works, belonging to GS Battery Factory No.2, Vietnam – Singapore Industrial Park, Thuan An city, Binh Duong province.
GS Battery Viet Nam Co., Ltd is a 100% foreign-invested, joint venture between GS-Yuasa Corporation which is the No.1 biggest lead acid batteries manufactures in the Asian, and Mitsubishi Corporation which is the biggest trading conglomerate in Japan.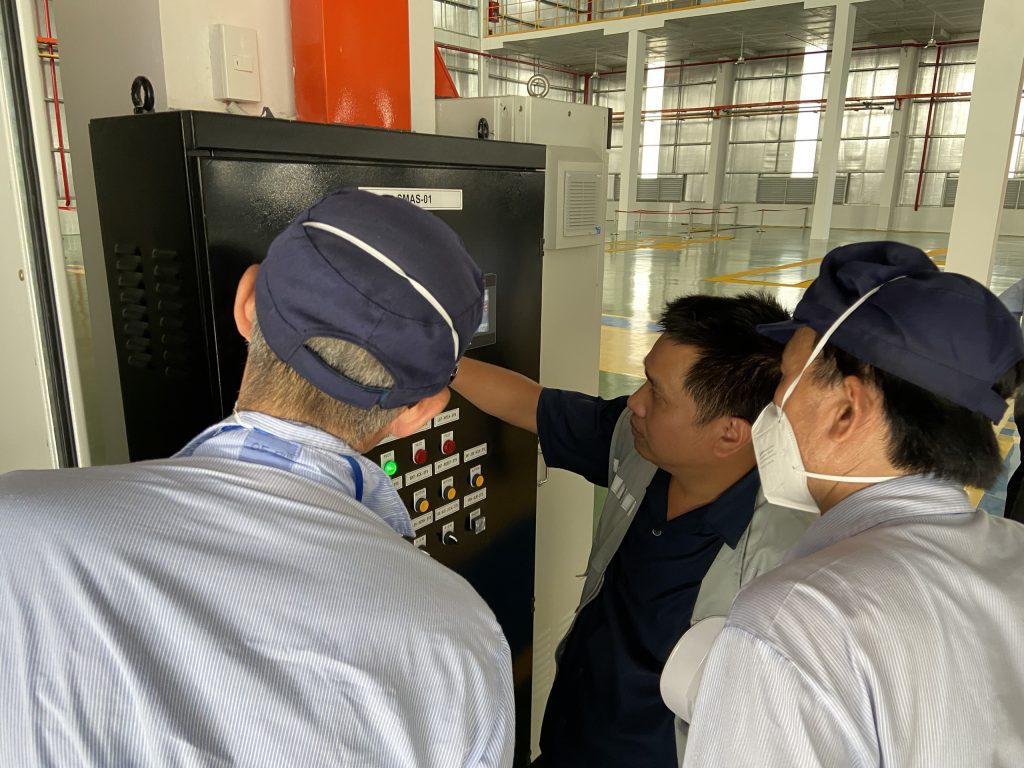 In this second cooperation, DELCO is honored to be the general contractor, with the items on designing and building the factory as well as the electromechanical engineering, meeting strict technical standards of the owner.
In addition, Delco has also provided a smart connection solution with auxiliary machines and equipment such as fans, elevators, fire-fighting systems, …: Using Smart system to control the device in accordance with the actual use. Smart system helps to save energy, improve equipment life, as well as warranty and maintenance properly.
Here are some pictures of the ceremony: signing the completion acceptance, the handover of the project, the handover of the key cabinet and the ribbon cutting of the inauguration:
>>>The grand opening ceremony for the 3rd factory of GS BATTERY Vietnam

>>> GS Battery Vietnam and DELCO continue cooperating on factory expasion project in Binh Duong 
Share